We help people make their dream kitchens a reality!
Sometimes kitchen design requires thinking outside the box. A recent kitchen renovation forced just that situation. Once the homeowner saw the feature display in our showroom, she simply wanted "this kitchen" in her home.
After visiting her home, and evaluating the space several different ways, I could see that it wasn't going to be possible to re-create the new dream kitchen in her current kitchen space.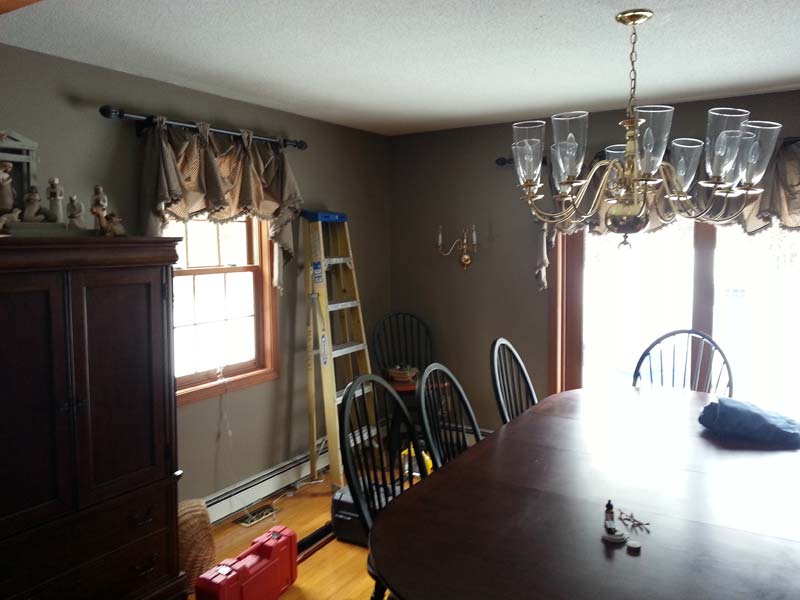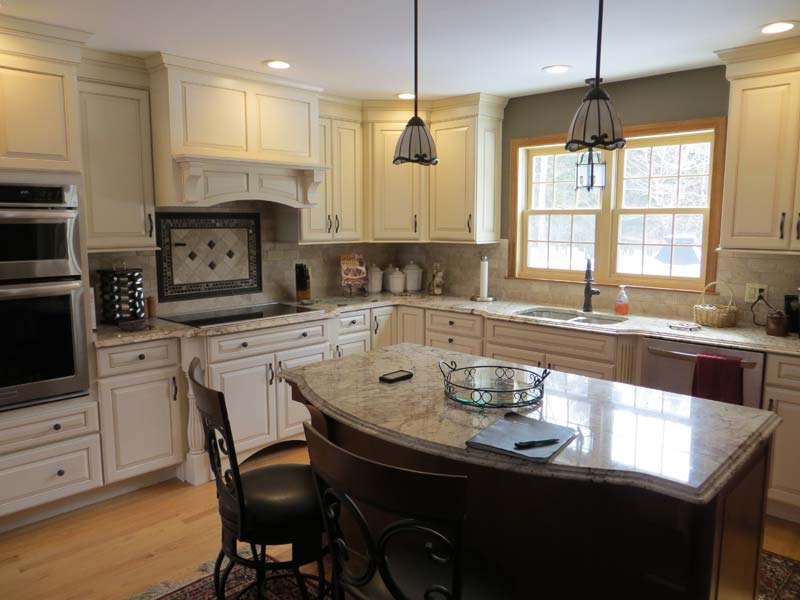 After looking at the adjoining rooms and getting the feel of the house. Suddenly, there it was. Could we move the kitchen?
After measuring the current dining room, I could visualize our featured display with all of its grand pieces. Working with the homeowner, we decided to swap the dining room and kitchen locations. This plan was feasible moving a couple of windows and slider.